Owatonna High School
Class Of 1961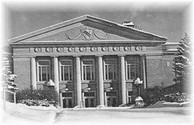 Kathy Wilker Megyeri
Profile Updated:
September 29, 2010 | | |
| --- | --- |
| Residing In: | Washington, DC USA |
| | |
| --- | --- |
| Spouse/Partner: | Leslie L. Megyeri |
Yes! Attending Reunion Posted on: Jan 15, 2021 at 4:53 PM
What an illustrious career being both a lawyer and a Marine. I am proud of you. I live in DC where today, the city is totally shut down with troops and armament on every corner, museums and memorials closed, buses and Metro not running and no one on the streets. And we thought the Vet Nam protests were intense—little did we ever anticipate what we've experienced this last week. I bet you still look good in your uniform. My best wishes to you. Our class has much to be thankful for. Little did we realize in 1961 how lucky we all were. God bless.......Kathy Wilker Megyeri Posted on: Aug 20, 2020 at 3:33 AM Of course I remember you Dixie because I always loved your name and wondered how your mother decided on it. Nowadays, even "Dixie cups" are under attack so be grateful you have a name that no one is lucky to have anymore. Congrats on your long married life and especially on a most valued nursing career for you were the ultimate caregiver. Don't let your husband pass away because there are sooooo many old geezers who would love to get you. Remember they all want your purse, a nurse or they are ready for the hearse themselves. You were so privileged to stay in MN where people are so wonderful, the lifestyle so healthy and you still can hold those Midwestern values of home, family and God. You are blessed as are we who knew you. I am proud that Curt is my cousin. His home atop the hills of Laguna Beach is right out of a Hollywood movie. Visit him if you can as he personifies the glamor, looks and attitude of a CA guy with Modwestern vales and his wife is a gem! Posted on: Aug 20, 2015 at 3:35 AM